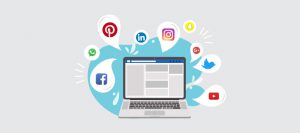 Whether your organization hosts events regularly, or is doing so for the first time, these ideas could help you develop your event promotion strategy. Because you want to make a great impression on your attendees, you are likely to spend a good amount of time and effort planning your event. In the process, however, marketing it in innovative ways can be left out, which could result in your missing out on people who would love to attend it.
To save you some time, we've put together a list of ideas to help you increase the number of RSVPs you get for your next event. Try adding the following to your event promotion strategy:
1. A story format that conveys the event details
By talking about the key people or influencers who will be a part of the event, you can spark the interest of the target group. People are interested in people. They enjoy a good, engaging narrative, especially a personal one. You can connect to the audience by telling them about your team or guests, and their background and struggles. You can also upload pictures to give people a behind-the-scenes look at your event. JW Marriott uses this method to highlight their food festivals. They tell stories that present the profiles of their leading chefs. When people find these key participants interesting, they are likely to find your event appealing.
2. Attractive visuals in your event marketing material
By using appropriate fonts, as well as appealing colors and graphics, you can get people interested in your event. The design used should be able to tell people what the event is about. Online, you can use Infographics, which contain designs that work, and have a minimal amount of strategically placed text. When using e-vites, the color contrast can highlight certain aspects such as the RSVP button, and keywords. The call to action can be given in various parts, so that people don't have to read/scroll till the end to register. The event invite should not be text heavy, and if you're using a landing page, we suggest using images and animation. Be sure to include your branding – logo, brand colours, font, and so on – in the visuals.
3. Effective use of Facebook
For many people, Facebook is where they learn about upcoming events. To promote your event on Facebook, here are a few things you can do:
A) Create a compelling event page

You can make an event page that specifically communicates information to anyone interested in your event. An attractive cover picture and compelling profile picture may be useful. When someone shares your event page, the profile and cover picture are the details people are likely to notice first.

Picking a short name is better. This is because a large percentage of people use Facebook on their phones. A long name doesn't read well on mobile, and causes inconvenience. Use the correct event category and the appropriate keywords, so that people who are looking for events like yours will be able to find your event. The notifications for people who want to attend the event should be optimized, and only subscribers should be notified. There is an Ads manager tool available that can direct ads towards people of a certain demographic group or people who are friends of followers. People can be given the option to mark themselves as "going" to or "interested" in the event. There is also an option for people to buy tickets on Facebook.

B) Add the other hosts to your event page

If the event is being hosted with other organizations, you can add other hosts. This helps boost reach, and help you get access to untapped audiences who know of the other host organizations but not of yours.

C) Use your personal and company Facebook page

You can also make the cover picture of your personal Facebook page an event picture. By inviting your friends to like your page, you can get other people interested in your event.
Your company Facebook page can have a link to the event page. An event tab can be also added on the company page, just like the 'About Us' tab.

D) Establish two-way communication with potential attendees

Share content that promotes your event or event page on your main company page. Use video, text, and great visuals to engage your Facebook audience, and even start a conversation on the event. Ensure you reply to comments and questions posted in the discussion section of your Facebook event page as well. You can also try to advertise the event using Messenger, with direct messaging and live chat to engage people who might be interested in the event. You can offer discounts, guaranteed spots, or a free subscription for a certain time period to your existing clients, based on the number of other people they get to sign up.
4. Live videos
Use the live video features on Facebook and Instagram to show sneak peaks of the event as a way of building interest. Even in the post-event promotion phase of your marketing, live videos can help engage those who were present at the event, and inspire them to attend future events.
5. Online Polls
There can be polls before and after the event, on your website, Twitter, Facebook, and Instagram, with incentives for answering such as free gifts. This feedback can help you organize events that suit the target group in the future and get more RSVPs for future events. Open ended questions can be asked before announcing the event, so that suitable changes can be made to the agenda of the event.
6. A blend of different digital media and activities
Experiment with a different combination of digital media until you find what works best for your target audience. Here are a few things you can try:
A) Roundup blog posts can be used to convey valuable information from experts who will speak at the event. This can happen before the event. It can make people who follow these speakers look forward to getting more information on the day of the event. You can write blogs on other websites and mention your upcoming event, relating it to the information given in the blogs. You can also post about your event on the website of your sponsors who have followers from other events. Some of these events may be similar to yours.

B) Google pay per click ads can be used to tell people about your events. For this, the right keywords can be used.

C) You can write an informative article about your products and also write about your event on a micro blogging site.

D) On Twitter and Instagram, you can use concise and catchy hashtags for your event to improve visibility. You can use short videos on Instagram to encourage your followers to attend.

E) Snapchat can be used to give snap stories of the behind-the-scenes work taking place before the event.

F) Email marketing can also be used to inform your subscribers about upcoming events. By making arrangements on your server to send emails one at a time and asking people to add you to their contact list, you can reduce the chances of the mail going to spam.

G) LinkedIn can be used to promote your event to your professional contacts. The timezone, impact community and labels are certain aspects that can be chosen accurately to promote your event to the desired target group on LinkedIn. Appropriate group forums and discussion platforms can also be useful. Text messaging can be used to send out reminders a day before the event.
7. Complimentary offline media
Print media can be used to complement digital media promotion. Since print media is scarce, it can get more attention. If your event invite is personally handed to a person, it increases the chances of that person attending your event (especially a person whom you want as a judge or chief guest for your event). It also involves a different experience because it is tangible and personalized. A print invite can be personalized. You can also modify the content and design to suit a certain demographic. Try using event stickers and magnets that serve purposes other than just the marketing of that specific event. A flyer or other print media can include a QR code or NFC technology to direct people to various digital platforms such as your website or Facebook page.
WIth the variety of ways we now have to reach people, there's no reason for your event marketing to be repetitive or predictable. With a little experimentation, you will be able to find the media and formats your target audience responds to best. So, while you are working hard to perfect the event itself, ensure you also dedicate resources to your marketing efforts. Tell a story, show sneak peaks and behind-the-scenes work, get creative with the media, both online and offline, and try new ways in which to reach and connect with people. This will help you get the right people to notice you, ultimately fetching you more positive responses.
To get your brand and brand communication noticed, you need design work that is effective and compelling. For a consultation, or to learn more about how we help brands achieve their goals, please contact us: https://www.chittlesoft.com/contactus.html