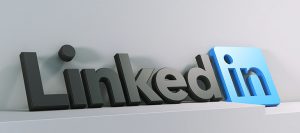 LinkedIn is a platform that can be used to meet various objectives. It can build brand awareness, connect you to potential and current employees as well as businesses (partners and customers). You can also find event partners there. While a lot of companies have a LinkedIn page, most may not be optimized to meet their marketing objectives. There are over 500 million members on LinkedIn. This means you have many people and organizations to connect with. However, this also means that your page needs to be visible and appealing to your target group. Your page could be tailored to meet your specific objectives.
Here are some ways you can use optimize your page to get the results you want:
1. Define your goals clearly so you know who your target group is
By defining your goals in a precise manner, you will get a good idea about the people you want to make your posts for, and connect to. Since LinkedIn has a large number of people that includes employees, employers, clients, businesses and potential business partners, it can help to know the kind of people (including their area of expertise) that you want to connect with. Your goals could include anything from employee retention, lead generation, or getting more clients to establishing business partnerships.
2. Ensure your profile is aesthetically appealing
Your profile picture can be the logo of your company. For the header, you can use a picture that contains elements of your brand. This can include attractive colors, elements, designs, some of which have been used on your website and are associated with your brand. Your profile can also show the culture and environment of your company. Google's LinkedIn header shows the value it places on diversity. Keep in mind that your profile should look appealing across devices and operating systems.
3. You can use your profile to convey important information
A good description on your company page can help you connect with your target group. When people search for your company page, they see the first few words in your description, and this makes the first impression. It should contain appropriate keywords – which will help people searching for your products or services to come to your company page. A call to action (website link and contact number) can be included in the header. This link can change in contexts where a new product is launched, in order to direct people to that page of the website which showcases the new product. This linking can improve the visibility of the new landing pages on your website.
4. Try to make quality posts about your work
Catchy introductions and short articles work well. Quality posts can be used to initiate conversations and establish interactions with followers, especially by asking questions. Surprising statistics that support lesser-known facts can also help. Be sure to include images and videos in your posts as they increase
comment as well as share rates. Linking to a YouTube video gets more viewer engagement. This will improve the number of views. Content should be given not just for marketing your firm but also according to what people are looking for. It has been found that people look for industry insights (the most), company news (less) as well as information on products and services (even less) on LinkedIn. Make sure to put up relevant posts regularly, so that there is increased familiarity with your page.
5. You can make use of various tools to attract the employees you are looking for
By using career pages, you can communicate brand culture, employee experience and use job recommendations to look for people. This will appeal not only to a person with suitable competencies but also one who is a cultural fit. You can use the Advanced Search feature (more on that later) and the Save Searches feature to look for employees with the skill sets you require. The latter can get you leads based on your previous searches.
LinkedIn makes suggestions with Group Discover. Participating in groups related to your company and industry can help you network with people who are outside your contact circle, but have relevant competencies.
You can also make your LinkedIn pages in different languages, to suit the target group of that particular area, and get skilled employees from the local area.
6. You can increase brand awareness by using various LinkedIn pages
A career page can be used to communicate who you are and the work that you do. There can be an emphasis on your mission and vision. The culture, brand and job profiles in your company can be shown, in a simple, colorful and informative way. You can highlight the important parts of your culture such as diversity by giving data on it – for example, the number of languages spoken.
Showcase pages can communicate individual aspects of your work on different pages. Different showcase pages can be used for varying target groups, based on the products and services that they are interested in. You can communicate updates of the discounts on products effectively here.
The life tab can be used to show the behind-the-scenes culture of your company. This includes the activities taking place, including corporate social responsibility activities. Employees can make posts and share their perspectives here.
7. Use advertising to connect with your desired audience
You can send ads to people's inboxes through Sponsored Inmail. People receive the message only when they are online on LinkedIn, which increases their chances of opening it.
Sponsored Content involves advertising on LinkedIn. Your content can be displayed on the feed of people you want to reach.
Hypertargeting your audience involves paying to reach new audiences based on your target criteria. Using a broader criteria in the beginning and narrowing it down later may help reach your target audience.
Advertising products works on second price auction, which means if you win the bid (to reach a certain target group), you only have to pay enough to be higher than the second highest bid. The performance of previous ads and value of the bid are considered in deciding the winner.
The Campaign Manager on LinkedIn gives an approximate value of a bid range. The higher the demand of the target group you want to contact, the higher will be the price of the bid. Keeping the bid a little higher than you think is required can help. It can also help to have a monthly budget instead of a daily one, so that the days on which there are more responses can use more money and help get you more leads.
8. Personalize content and connect with the right people
You can modify your content based on several aspects including industry, sector, geography, gender, and language. The profile of followers shows the size and composition of your community. The Advanced Search Feature can be used to connect with a desired group of people. Filters provided such as experience, skills, job titles, industry sector, geography, gender, language can help you network with desired people for various purposes. (Note: Job titles may vary from one company to another, so it may be better to use the experience and skills filter) When you publish posts to a target audience, you can look at the data and incorporate feedback using analytics to change the way you engage. This can make it more personalized and suit the target group. Running multiple versions of a given ad and taking feedback can give information on which ad works.
Having clear and concise goals concerning what you want to use your page for will help you improve your LinkedIn performance. Keep your target group in mind always, .i.e., be clear about whom you are speaking to (employees, clients, business partners). You can make your profile aesthetically appealing and informative in order to get your target group interested, and use your profile to communicate your values and increase brand awareness. Ads on LinkedIn can help you reach your desired audience.
If your LinkedIn company page is currently not helping you meet your objectives, try these methods and see if you can get better results. To learn more about how you can use strategy and design effectively to meet your targets, contact us at: https://www.chittlesoft.com/contactus.html